Main Content
Meet Debbie Burks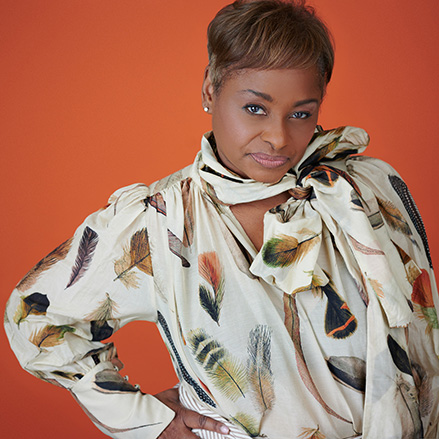 As a lifelong resident with a heart for Birmingham,
Debbie Burks feels a deep connection to the area and is compelled to give back to the community she has always called home. Upon meeting Debbie, her warmth and eagerness to listen to her clients' needs and concerns makes them feel as though they are in excellent hands almost immediately. After 30 years serving others in real estate, Debbie's dedication to empathetic service has led her to become a well-respected fixture in the community. When asked her favorite part about what she does, Debbie responds with a sweet story.
Read More
What Our Clients Are Saying
What Our Clients
Are
Saying
Debbie was such a helpful agent. I don't know what I would have done without her. Great personality, exceptional customer care, and most importantly she gets the job done!
Evon
Professional realtors with your interest first are hard to find. Debbie Burks is a realtor who puts you first and truly understands your needs.
Lois
Debbie's expert knowledge on the market, professionalism, and pure passion for real estate made my home buying experience first class.
Melanie
A joy to work with and very knowledgeable about all things real estate, Debbie was able to help us close on our dream house today. Highly recommended!
Eric
We have made three moves in the last 12 years and Debbie has made each experience wonderful and worry free!
Allen
Debbie is outstanding. She was an excellent resource when I purchased my home, and therefore my only choice when it came time for me to sell. Debbie was very patient during the purchasing process, as I knew nothing about the homebuying process. Later, when I decided to list the property, she was jus...
S. B.
I once had to do a walkthrough of a home when my wife - who is very particular - was out of town. I was very nervous to do the walkthrough without her, but Debbie came over with her husband and they were both extremely attentive to detail as my wife would have been which really put me at ease. This ...
Jerry & Renee Kelly
We remain loyal clients because Debbie Burks is very knowledgeable of the market and is also a great listener. She isn't pushy. She doesn't try to talk you into a sale. Instead, Debbie focuses on finding a great match. Sometimes you feel like agents are just looking for a transaction. But we fee...
Anonymous
Debbie has done a fantastic job for us. She helped us sell three houses and did a great job. Debbie is very honest, professional and gave us a lot of suggestions on how to get our house ready - especially for our last one which was pretty big. We followed her suggestions and sold the home within a w...
James (and Lily) Zang
View All Testimonials
Latest Blogs
As a way to enhance her fully loaded real estate website, she keeps fresh new content that will both interest you and help you. You can browse through her informative blogs to find information about all aspects of the home buying and selling process. Want help preparing for an open house? Want to know the paperwork needed to buy a home? Check out her blog to find the answers!
View More Blogs
There's no denying mortgage rates and home prices are higher now than they were last year and that's impacting what you can afford....
Read More
Here are the key milestones you'll encounter on your path to homeownership....
Read More
Join Our Network
To inquire about a property or our services, please fill out the form below.